What is a business in administration?
Filing for administration is no easy decision to make. It typically comes after months of financial or legal pressure from creditors, but can also happen extremely quickly, after the loss of a major contract, for example. Therefore, a company will enter administration in order to protect itself temporarily from creditors while the board of directors consider their options, with help from a professional service company which is brought in with specific knowledge of restructuring and selling.
However, there are certain criteria that a company must satisfy before it can file for administration, otherwise, it will more often than not head straight into creditors voluntary liquidation. The criteria for administration include proving that the company is of a reasonable size, that it has a known level of cash flow and that it has a predictable profitability. Once satisfied, the administration process then requires that a licensed insolvency practitioner (IP) is appointed as administrator.
Administrators are charged with running the company for a couple of weeks while assessing the value of the business and its assets if it has any. They then explore options for continuing the company as an ongoing concern and will market it as a business for sale if they think there will be a sufficient level of interest. If all goes well, then the business is then either sold to a third party or bought back by the company owner(s) in the form of assets.
Distressed business buying: strategy & tactics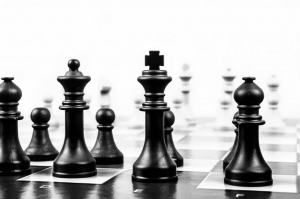 Buying a business out of administration, timing is always essential. You will have to move very quickly if a golden opportunity comes your way and you will have to forego some of the standard due diligence and legal processes that we would otherwise recommend. For this reason, you will inevitably have to take a more commercial view on some parts of the deal.
However, due to the amount of risk involved in such a purchase, the price you are offering will be lower than the administrator's evaluation of the business and its assets. This is because buying a business out of administration is not like buying a solvent company. For example, the information regarding sales particulars will not be guaranteed. Therefore, we highly recommend that you make a physical inspection of the assets, so that you can be as sure as possible of what you're getting.
In addition to the above checks, your lawyer will need to go over the provided information. However, you will still need to be prepared for the fact that there will be inevitable gaps in the contract. These occur because the administrator will not accept any personal liability. Therefore, you cannot expect a guarantee regarding the legal title of the assets, for example.
There are other things that you can do to ensure that the business can be turned around. For starters, it's well worth setting up your own due diligence worksheet, so you can quickly check a number of key factors. Things to include are a list of causes for the company's failure (remember that this may come down to a single person or a management team that were particularly at fault).
Then you want to work out if the cause of failure has been solved or if it is easily solvable, before going on to look at the viability of the business in the future — the market size for its products, whether it has a profitable niche, whether the management team are capable of running things in your absence and so on. Also, do you have an exit strategy in mind after a given period of time? This is another important consideration to make in advance of any offer you put in for the company.
The reality
Regardless of the reasons for the failure, there are a few other things to bear in mind when buying a company out of administration. First of all, you need to consider what type of business you want to buy. Set yourself some criteria and stick to them. Ask yourself what part of the country you want the business to be located in. Also, what is your ideal company size? And what are its key markets?
You will also need to make sure you have the financial backing to pull off a quick deal. The money can come from your own personal funds or from a good investment source. However, most IPs will insist on seeing an asset/means report, so that they know you have the funds for a purchase. Therefore, it's worth preparing proof of funding documents from funders or banks in advance. And a quick deal really does mean quick. Administrators are under pressure to conclude a sale in weeks rather than months, so your diligence needs to be fast and your finance already in hand.
Once again, it's important to remember that this company has failed because of one or more factors. It will, therefore, require some hard work on your part if you are to turn the company around. You will also need some good luck and, in a lot of cases, some of your own investment capital to charge the cash flow and make the business work in the long run.
Nevertheless, there are bargains out there if you know what you are looking for. One very highly successful example of a company going into administration and then turned around is that of suit retailer Hawes & Curtis. The company was bought by current Dragon's Den panellist Touker Suleyman for just £1. Under Mr Suleyman's guidance, the company went on to become a global brand with revenues in excess of £21 million.
Conclusion
If you are prepared to get your hands dirty and you don't mind a little bit of hard work, then buying a business out of administration can be highly rewarding.
In addition to acquiring a business at a knockdown price, there's also the sense of satisfaction that comes from turning the whole business around or getting good value out of assets you have purchased. This is something that many buyers have done in the past and are continuing to do successfully. With the pointers in this article, you are already one step ahead of the competition.
If you own a struggling business you can get professional insolvency advice from the KSA Group.