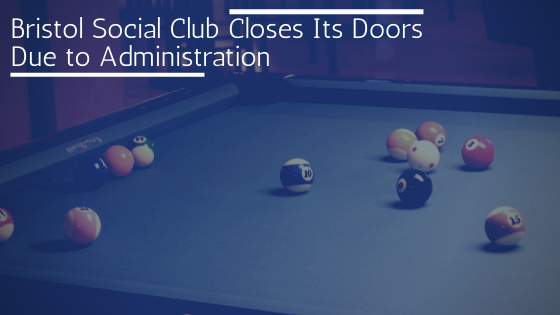 Social clubs have long been important recreational spaces for local people to congregate to play games, socialise and to allow groups to hold meetings. Henbury Social Club (HSC) was one such venue in Bristol, popular for its skittle alley, pool and snooker tables, as well as its juke box and lounge. The venue also regularly broadcast football and rugby matches for locals looking to get their sports fix.
However, the closure of such spaces over lockdown has hit the finances of the club hard, resulting in Henbury Social Club & Institute Limited calling in joint administrators, with the site's ultimate fate unclear at present.
Decline of social clubs
For many years, venues such as working mens' clubs, social clubs and community centres, as well as pubs, have all been beset with problems, as more of them close their doors with increasing regularity and disappear from communities all over the UK.
HSC derived some of its income from serving as a private members club, while also earning cashflow from being available as a venue for hire, capable of accommodating 200 people across two floors of space with a range of facilities. Put up for sale at a value of £1 million in early 2021, HSC last closed its doors in March 2020, when the official Facebook page announced it was abiding with government advice over lockdown.
Social clubs such as these hark back to an era when recreational sites were often hubs of activity for the local community. COVID-19 was precisely the kind of shock which impeded HSC in making ends meet, and now this 0.78 acre site is yet another club closing for good, in an age where more of us are getting used to entertaining ourselves in our own homes or elsewhere.
Social club to potential housing
HSC is openly up for sale, advertised as being available as a residential and club development site. Planning permission remains in place, but the site is being offered in a way which suggests it could be bought up and put to good use by residential developers, in a bid to boost housing supply in the local area.
The loss of social clubs closes a chapter of local history in places such as Bristol, but poses a greater opportunity for eagle-eyed investors looking to help increase the provision of housing, a pressing issue as the UK population is expected to continue growing in the coming years.
HSC might have called time on its popular events and recreational uses as a social club, but could play a part in helping ease the UK's perennial housing crisis, so long as there are willing buyers capable of seeing the bigger picture and imagining new uses for the vacant plot.