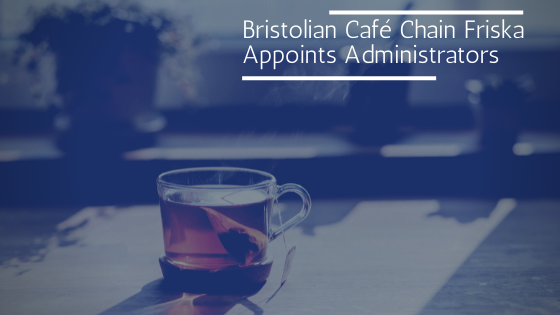 The UK is a nation of tea drinkers and coffee connoisseurs, but our love of a warm brew or a strong latte wasn't enough to save the likes of Bristol-based café chain Friska from administration. Founded by Griff Holland and Ed Brown in 2009, the chain is just another casualty of the pandemic's onslaught on the high street.
Friska falls out of favour
Unlike retail, hospitality benefits from the likelihood that there's always going to be a market for coffee and tea. Whereas fashion retailers have had to adapt to an increasingly digitised way of doing business, there's no better way to enjoy a cup of tea than at a stylish café in the centre of town.
Friska spent a decade thriving as demand grew for places offering deliciously refreshing teas, coffees and nibbles in urban areas. The brand had branches in Bristol, Manchester and Luton, but trouble started to brew behind the scenes, following the loss of the chain's Birmingham site in 2018.
Going into the pandemic, Friska was struggling to stay in the red. Records filed with Companies House made up to September 2019 suggest Friska was seeing its financial situation deteriorate long before lockdown restrictions forced non-essential businesses to close their doors. The chain recorded net liabilities which grew from over £1.02 million in 2018 to £1.69 million in 2019.
Quieter high streets
Friska was an example of a vulnerable business in clear signs of distress as the pandemic struck. Cafés are supposed to be cosy hives of activity, but social distancing requirements have made this impossible for almost a year and a half at this point. It's one thing to be a lucrative business which collapsed unexpectedly due to the pandemic.
It's another entirely to be experiencing prolonged financial difficulties for several consecutive years in a row in the run-up to the pandemic. We may never know how Friska would have operated in a world without COVID-19, but it certainly pays to do the due diligence to look into the financial history of distressed businesses before considering whether to jump in and make an acquisition.
Is a chain like Friska full of enough potential, sizable assets and the means to allow you to make a decent ROI within a reasonable time frame? Or do you think it has assets that could be stripped and used to build up a new business entirely, which could thrive under your management in a post-COVID business environment. Great change is afoot on the high street already – which way will you go?